My kids hate their new school. Michaella is upset because she feels so behind; the other kids know long division with two digit dividends, but Oklahoma didn't teach that. And the Civil War has her upset, something she didn't learn in Oklahoma. Despite our encouragement that she would catch up, that her teacher understands she learned about Oklahoma history, and all the "it will be okays"…things aren't looking up for her. She was in tears this morning, she said she just wanted me to homeschool her.
My son was faring a little better until yesterday. His teacher yelled at the entire class for not having their binders organized. Now my son is a laid back kind of kid. He can handle most anything that is thrown his way, and even if it upsets him, he usually takes things in stride. But whatever the teacher said, whatever her tone was, upset my son enough for him to outwardly display his frustration.
She yelled at the kids right before lunch, and with his hurt and anger still swirling in his heart, he ate his lunch. When he was finished, he crumbled his trash and tossed it down on the table, venting his frustration. The teacher saw this and told him if he did it again, he would be talking to a tree (their time out).
As he climbed into the van yesterday, I could see it on his face. He told me the story in a soft voice, and then asked, "Will I still get to have my birthday gifts?"
Alright, I'm not going to lie. The mama bear in me came out. I was very upset with the teacher. You get on my son for displaying his frustration in an improper way, when you model that same behavior. And disorganized binders? Really? That really requires such a level of disrespect to the kids?
But I did the right thing, and we talked about the correct way to handle our anger. I assured him his birthday gifts were safe. And I told him to make sure he takes responsibility for keeping his binder organized. But I also told him his teacher was just as wrong for yelling at the kids.
Was I wrong for that? I don't know.
My husband came home and talked to my son. I love their talks. Kendrick also opened up to him about his friends. He has a few friends, but they are hanging out with some boys who won't allow Kendrick to play with them because he is only 8. He told my husband that he couldn't wait until his birthday so he could be a part of their group.
Mama Bear came up again, and Papa Bear saw it…"I got this" his eyes told me. Mama Bear is dangerous, and my husband knows it. Most of the time, it is best to keep her at bay.
Surely it was for my benefit that I suffered such anguish. In your love you kept me from the pit of destruction; you have put all my sins behind your back.    Isaiah 38:17
I go back and forth about homeschooling. We did it for half a semester, but I am not a good teacher. I had a blast; we came up with great lessons…like the Jelly Belly science experiment. We had a blast that day. But my daughter was frustrated when I tried to help her with her math lessons, and my son and I became combatants when it came to finishing his work. 
And then there are all the lessons they learn from these struggles they are going through. Though Mama Bear just wants to protect her cubs, she knows that each struggle brings forth some new skill that helps them in their future. Bosses are going to yell; coworkers are going to be unfair, rude, and sometimes selective in who are the "cool kids" in the office.
We talked about it on the way to school today, and I told them I would love to have them home. But there is a purpose behind all this junk, and I will see them through it. It will help them, it will strengthen them, and they will be better equipped when they become adults. God does the same with us. He looks at our circumstances, knows the pain we are going to have to struggle with, but knows there is a purpose behind that pain. He also knows we have the strength to get through. Not endure, get through it…and get through it victoriously.
And I told them they each had what it took to get through the difficult times. They left the van declaring that they were going to have a great day.
Mama Bear is back in her cage, and homeschooling is in the prayer vault. It tugs at me, calls out to me, but I just don't know. 
Don't worry about anything; instead, pray about everything. Tell God what you need, and thank Him for all He has done. Then you will experience God's peace, which exceeds anything we can understand. His peace will guard your hearts and minds as you live in Christ Jesus.  (Php 4:6-7 NLT)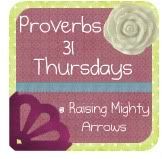 >